When it comes to luxury living, societies are on the rise as an impeccable choice for Karachiites. In the previous decade many people realized that as the population of Karachi is steadily growing, life in the middle of the city has become troublesome for someone who prefers a serene lifestyle in a posh vicinity.
People have been trying to locate their residence as far from rush and noise as possible. The busy city life may seem great as a first option, but distances have been significantly reduced while the rush has increased to the point that even shorter routes can take half an hour to reach. This has prompted people to consider relocating in suburban societies because of their classy and serene environment. Therefore, societies like Bahria Town have become the staple of residence as they not only provide for a luxurious lifestyle, but are essentially a city within a city.
Luxury Apartment Living
A luxury apartment in Bahria Town Karachi is often preferred by the people looking for an affluent lifestyle. One of the main reasons behind this perception is the plethora of amenities present in the society itself, however, this is not usually the only reason. The stature of Bahria town karachi also means that any project located in the city has to be of a premium concept and level. As Bahria town is known as the epitome of luxury living, residing in the society has become a society. Although Bahria Town Karachi is quite a large project spanning approximately 40,000 acres, Indus Empire is located only a few minutes away from the main gate, which means that people won't even have time to get bored on the route there.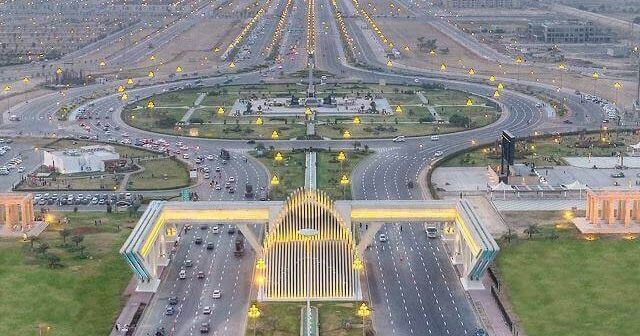 What Indus Empire offers is the epitome of living within classy confines consisting of the best amenities imaginable by an elite resident in a luxury apartment for sale in bahria town karachi. A high rise structure that radiates excellence from its sheer presence, Indus Empire offers the most sought after lifestyle with its luxury flat for sale in Bahria Town Karachi. Offering leisurely pleasure every step of the way throughout its premises, Indus Empire ensures that residents avail the best features of life possible within an apartment in Bahria Town Karachi. The type C: 2 bedroom apartment for sale in bahria town karachi provides for a cosy living area along with mesmerizing views of the horizon from the balcony.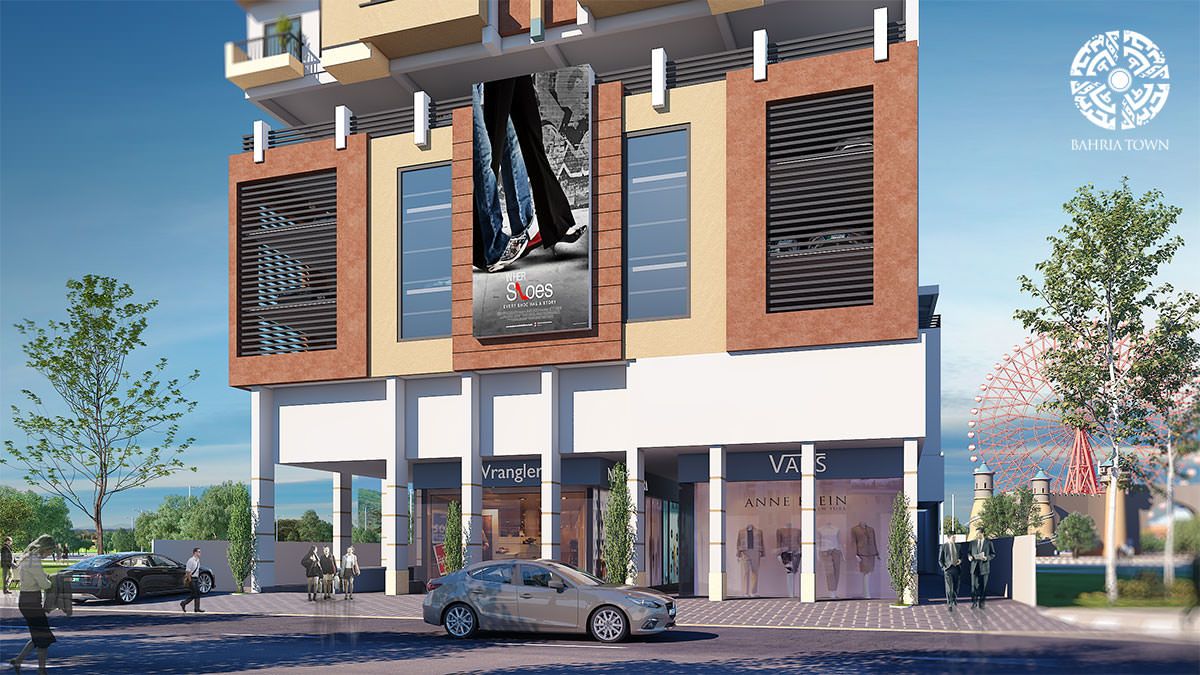 However, life reaches a higher level of grandeur with Type A and Type B 3 bed apartments for sale in Bahria town Karachi at Indus Empire which provide for a graciously spacious living area perfect for a luxurious lifestyle.
A Plethora Of Amenities
Life in the Indus Empire comes loaded with a large variety of amenities that cater perfectly to those with an affinity for impeccable living. The exquisite gymnasium is ready for every resident who wishes to be a picture of health and experience life to the fullest. For those with a penthouse the private pool provides with the perfect and refreshing swim at any time of the day. The serene prayer area provides for an impeccable podium of peace and tranquility to charge your spirituality and rejuvenate your inner self.
Vehicles are at their safest at Indus Empire with the exemplary underground parking ready to accommodate a horde of vehicles neatly right next to the elevators that traverse up to your desired destination.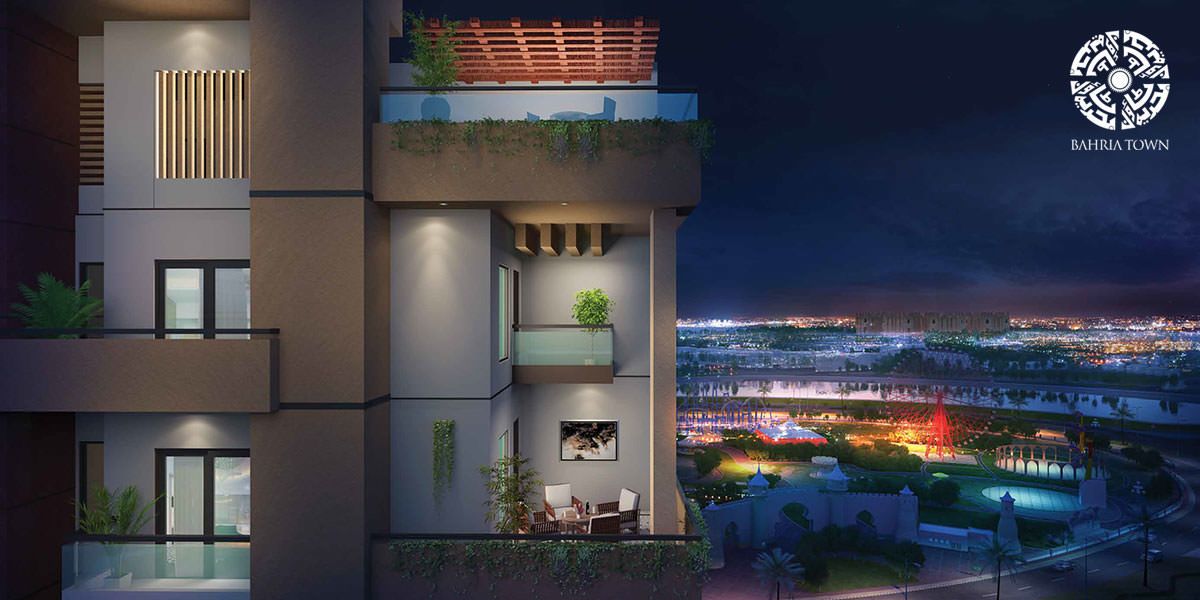 The Crown Of Bahria Town
Indus Empire literally encompasses the best features of the real estate projects in Bahria Town by providing it with the best features while being located in the most populous and liveliest vicinity of the housing society. No other apartment in bahria town karachi offers the same level of conveyand. Indus Empire apartments in Theme Park commercial are neatly and conveniently connected to the Bahria Club and Bahria Hospital only a few minutes away. Groceries are never too far with both Imtiaz and Chase department stores nearby.
Life reaches at its finest when your residence is in the Indus Empire. To experience a luxury beyond imagination, begin your life here at Indus Empire. From residence to your commercial presence Indus Empire is the epitome of lifestyle for those with an affinity of true luxury.